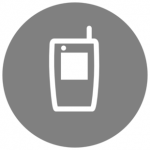 Active 2 years, 8 months ago.
Registration is not open.
6:30 pm
,
April 5, 2011
—
8:00 pm
,
April 5, 2011
at
2700 Fairmount St. Dallas TX 75201
.
Registration from
12:00 am
,
March 18, 2011
to
6:30 pm
,
April 5, 2011
.
Ean Schuessler of Brainfood will be presenting the Disturbathon Invite System. It's a java based mash-up of texting, AJAX and the Asterisk PC-PBX platform. While not specifically a "mobile" app in the conventional sense, this system allows any touch tone phone to control part of a multimedia invitation experience. Part art piece, part technology experiment, and part "sleight of hand" magic trick, the system makes users feel like they have entered a creepy "Ringu" world where their phone has come under the control of demons from another dimension. We will discuss topics such as camouflaging your identification techniques, synchronizing telephony and web based multimedia, social network modeling and leveraging a mature CRM platform. Familiarity with Java will be helpful but not absolutely required.
Food and refreshments are being generously provided by SunGard Global Services.
Venue is graciously hosted by TechWildcatters in the Tech Church.
Please feel free to pass this invite on to anyone else that would have interest this type of users group.
Location:
TechWildcatters Offices
2700 Fairmount St.
Dallas TX 75201
The old church, a block north of McKinney on Fairmount @ Mahon
Please use the side door on Mahon.  You'll enter and immediately go left down a short side passage, then left through the door that opens up into the Sanctuary.