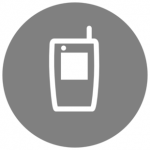 Active 2 years, 9 months ago.
Registration is not open.
6:30 pm
,
December 7, 2010
—
8:00 pm
,
December 7, 2010
at
2511 Swiss Ave. #8, Dallas, TX 75204
.
Registration from
12:00 am
,
December 1, 2010
to
12:00 am
,
December 7, 2010
.
I am reaching out to everyone to see if there is an interest in starting a Dallas based Mobile Development users group. Over the last year or so, I have meet up with several other fellow developers, here and there, to talk shop and compare notes on current and ongoing development. I have found our coffee shop and lunch encounters to be very useful and inspiring. I would like to invite everyone to my first attempt at creating an ongoing local users group focused on mobile development.
At the this kickoff meeting, I was thinking of talking about and sharing a code library that I wrote to better control image based animations in the UIImageView Class on the iPhone. I would also like to discuss how to organize this users group. What to name it, when to meet and define the structure for each of the potential future monthly meetings.
Please feel free to pass this invite on to anyone else that would have interest this type of users group.
Location:
Justin's Studio
2511 Swiss Ave. #8
Dallas TX 75204
Please do not park in the gated lot. Park across the street from the front gate.