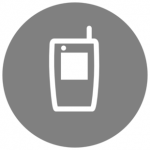 Active 2 years, 9 months ago.
Registration is not open.
6:30 pm
,
February 8, 2011
—
8:00 pm
,
February 8, 2011
at
2700 Fairmount St. Dallas TX 75201
.
Registration from
12:00 am
,
January 25, 2011
to
6:30 pm
,
February 8, 2011
.
The next Dallas Mobile Development Users Group is approaching quickly and I wanted to give you a heads up of what to expect.
On Tuesday, February 1st 2011, Kris Gonzalez will be demonstrating how to use an ordinary cell phone to build a simple SMS-based query service. A Motorola Razr, with a T-Mobile SIM, will be connected via USB to Ubuntu Linux with the open-source Gnokii drivers. Kris will demonstrate his SMS query service, built with RUBY, and show how to process and respond to SMS requests.
At the end of the demonstration, everyone will be invited to send an SMS to the demo phone and watch on-screen as the software processes and responds to each request, which will be delivered back to the requesting handset.
Please feel free to pass this invite on to anyone else that would have interest this type of users group.
Location:
TechWildcatters Offices
2700 Fairmount St.
Dallas TX 75201
The old church, a block north of McKinney on Fairmount @ Mahon
Please use the side door on Mahon.  You'll enter and immediately go left down a short side passage, then left through the door that opens up into the Sanctuary.